As the worlds' population swells we need infrastructure that enhances our quality of life, while still protecting natural resources and ensuring the environment is factored into all decision making processes.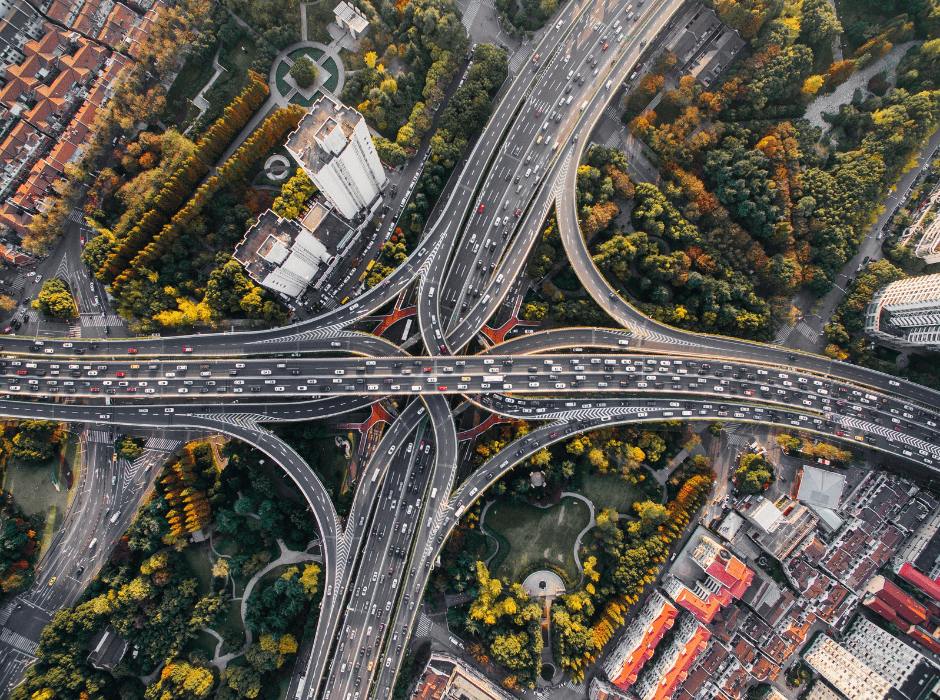 It has never been more important to be investing in our planet.
As the worlds' population swells we need infrastructure that enhances our quality of life, while still protecting natural resources and ensuring the environment is factored into all decision making processes.
We understand that this is a fine line to walk. As society grows, it needs more paths to connect our world; from our morning commute to delivering cargo between countries. The question is, how can we respond to these needs with the provision of sustainable infrastructure?
At ACCIONA, we partner with companies in Australia and New Zealand to provide this infrastructure while reducing the life-cycle cost of infrastructure.
Western Sydney International (Nancy-Bird Walton) Airport
Air travel is a major part of our lives and is the quickest way to get around the globe.
With demand growing now that international borders are opening, so too does the need for more and better thought-out airports.
Major construction takes place with each new airport built, and it's important to ensure that these large construction projects - such as the Western Sydney International (Nancy-Bird Walton) Airport - are as sustainable as possible.
This is one of the largest earthmoving projects in Australia's history and required a staggering 25 million cubic metres of earth to be moved to support the construction of the runway and terminal.
The Major Earthworks team was awarded the International Environmental Excellence Award at the International Erosion Control Associations (IECA) https://www.acciona.com.au/updates/news/western-sydney-airport-bulk-earthworks-wins-international-environmental-excellence-award/ 50th Annual Conference & Expo in Minneapolis, recognising the project's outstanding efforts to work through significant environmental challenges and constraints.
In addition to earthmoving, we are also pleased to be a part of the joint venture responsible for the design and construction of a 3,700 metre long runway.

The airport is set to open in late 2026 for international, domestic, and air cargo services. The airport will be an amazing catalyst for transformation in the region. Creating jobs, economic growth, and opportunity.
How much growth are you talking about? This project is expected to support almost 28,000 direct and indirect jobs by 2031, and continues to deliver local job opportunities and ongoing stimulus by attracting business and industry to the region.


Level Crossing Removal Project
While Level Crossings once served an important purpose, they have become dangerous and a massive cause of road congestion. The good news is that as time has progressed, we've discovered better ways for trains and cars to share the road! Which is why the Victorian Government has been working to remove Victoria's most dangerous level crossings.
We are proud to be a part of the Southern Program Alliance, which is one of five alliances contracted by the government to remove 85 level crossings. ACCIONA and Coleman Rail along with Alliance partners, Level Crossing Removal Project, Metro Trains Melbourne, and WSP are bringing our design and construction excellence to Melbourne's Frankston and Hurstbridge lines.
So far, the alliance has successfully removed 12 level crossings from Melbourne's Frankston Line and has constructed 6 new stations, making your daily commute safer and easier. The Victorian Government has a goal of achieving 85 level crossing removals by 2025 and we're excited to be helping achieve that goal.
Beyond this, the the Southern Program Alliance recently received a leading rating for the Carrum Station level crossing removal from the Infrastructure Sustainability Council (ISC), which focuses on achievements in sustainability and cultural inclusion. The rating was based on the overall reduction in energy, material, and water use on the project, the incorporation of Indigenous design elements including the Yarning Circle and Urban Marker, and world class sustainability Outcomes at Carrum Station.
We are very proud of this recognition and will continue to do our part to drive sustainability and positive change to Victoria's Level Crossing Removal Project.
Sydney Metro West – Central Tunnelling Package
Sydney and its surrounding suburbs have been growing for some time and this growth is showing no signs of stopping! Connecting the Sydney CBD and Greater Parramatta, the Sydney Metro West Tunnel will provide communities with easier and more efficient commutes, meaning you can get where you need to go… faster!
This joint venture with Ferrovial Australia includes the delivery of twin 11 kilometre tunnels stretching from The Bays to Sydney Olympic Park.
With the excavation of five station boxes at Sydney Olympic Park, North Strathfield, Burwood North, Five Dock, and The Bays, the new underground metro railway will double rail capacity between Parramatta and the Sydney CBD and will slash commute time between the two to just about 20 minutes.
Another great thing about this project is that it's contributing to the Australian workforce by creating 1,000 jobs in Greater Western Sydney and 500 apprenticeships and traineeship opportunities.
As ACCIONA grows and expands our work across the globe, we are excited to be extending our operations to sustainable projects in New Zealand, with the Ara Tūhono - Pūhoi to Warkworth Motorway as our first project with our Kiwi neighbours.
The project involves construction of 18.5km of highway with four lanes. This is just the first stretch within the passage, which will contribute to the economic growth of the Northland region and provide a more reliable and secure transportation link with the triangle formed by the cities of Auckland, Waikato, and Tauranga.
We have been involved in many aspects of this project including the design, construction, financing, operation, and maintenance of the SH1 Highway Expansion in Northern Auckland. Keep an eye out, traffic will begin travelling on the Pūhoi to Warkworth motorway from mid 2022.
ACCIONA is dedicated to investing in and developing sustainable infrastructure projects in Australia that make society a better place.