On Tuesday the 6th of September, community organisations in the Southern Downs and Goondiwindi region gathered at Rupert's Bar and Grill to celebrate their success in receiving sponsorship funding as a part of ACCIONA Energía's 2022 Sponsorship Program.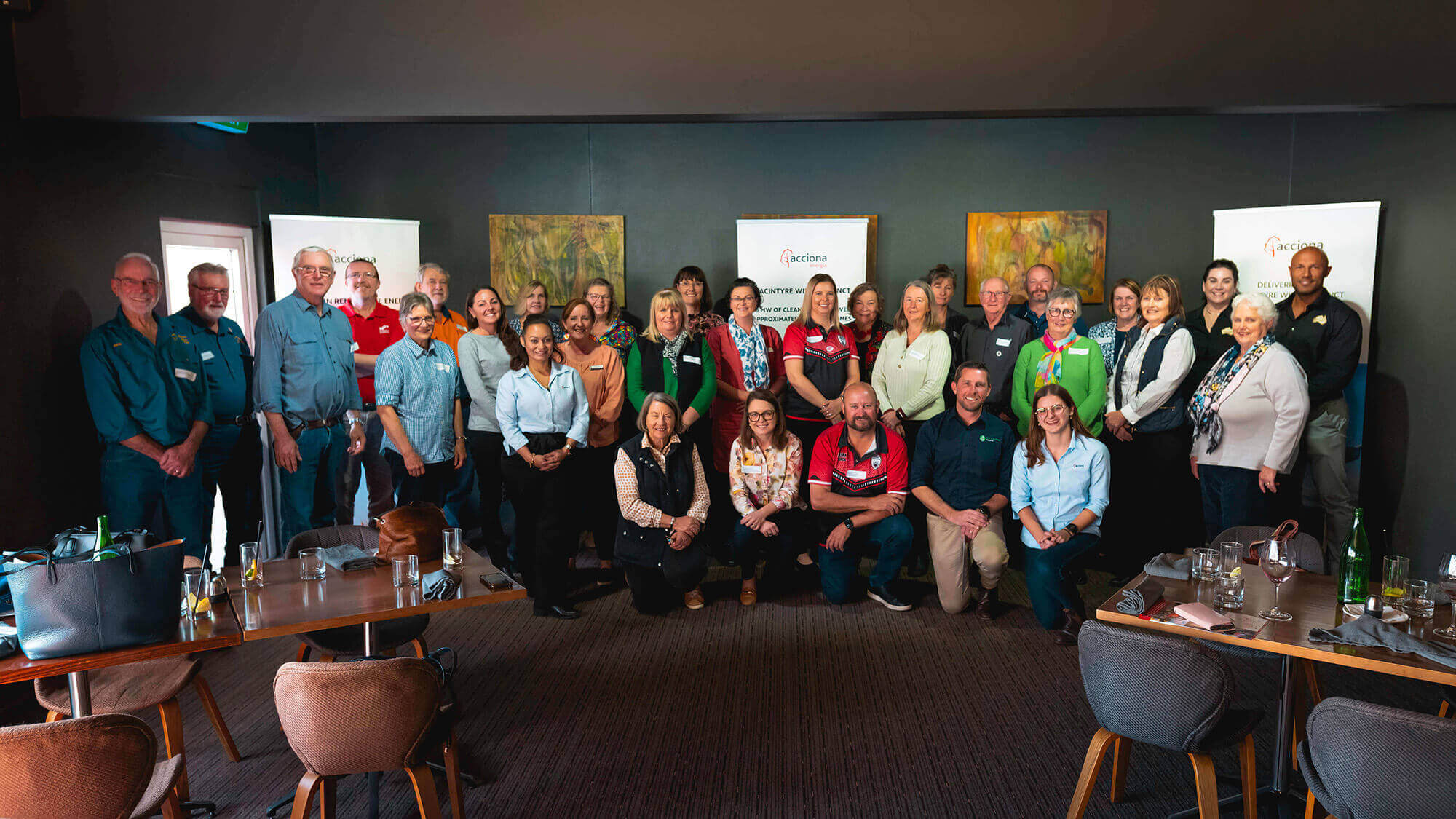 The program, which is run through the MacIntyre Wind Farm was developed by ACCIONA Energía as part of the project Community Benefits Sharing initiative. The initiative looks to share the economic benefits of the wind farm by supporting initiatives that contribute to the sustainable development of the community. Every year, the program invites local community groups, operating close to the wind farm to apply for funding to help support their projects.
The successful sponsorship applicants were presented with a certificate to acknowledge their achievements and recognise their contributions to the community. Collectively, the successful organisations cover education, environment, energy sustainability, health and wellbeing, community sports and social support.
This year, over $100,000 in funding was shared among 25 community organisations in the areas local to the MacIntyre Wind Farm.
One of the recipients, The Rural Doctors are using the sponsorship funds to purchase additional medihoods for local hospitals that protect healthcare workers against the spread of COVID19 and other contagious infectious diseases. Fran Avon is the organisation's CEO.
"Rural Doctors Foundation covers rural and remote communities to help them improve their health. Thanks to the generosity of ACCIONA Energia we were able to provide Medihoods to the hospitals in Warwick and Millmerran. These devices help prevent the transmission of infectious diseases, which is especially important in smaller rural healthcare facilities where the absence of a doctor or nurse due to illness could mean the closure of the hospital service."
Terri-Anne Crothers of the Goondiwini Chamber of Commerce was also grateful for the funding towards their project.
"We used our wonderful grant towards supporting a program called 'Best in Business,' which invites people from Goondiwindi and Inglewood to hear and learn from local business leaders."
ACCIONA Energía General Manager of Brand & Marketing, Emma Reiners said that "the annual sponsorship program provides us with a great opportunity to give back to the community. Community groups are the social fabric of many regional towns, so it's important that we support initiatives that in turn, support the broader community".
Application for the 2023 sponsorship program will open in February 2023.