The 380MW project will create 350 jobs during construction and source $150 million in work from local companies and suppliers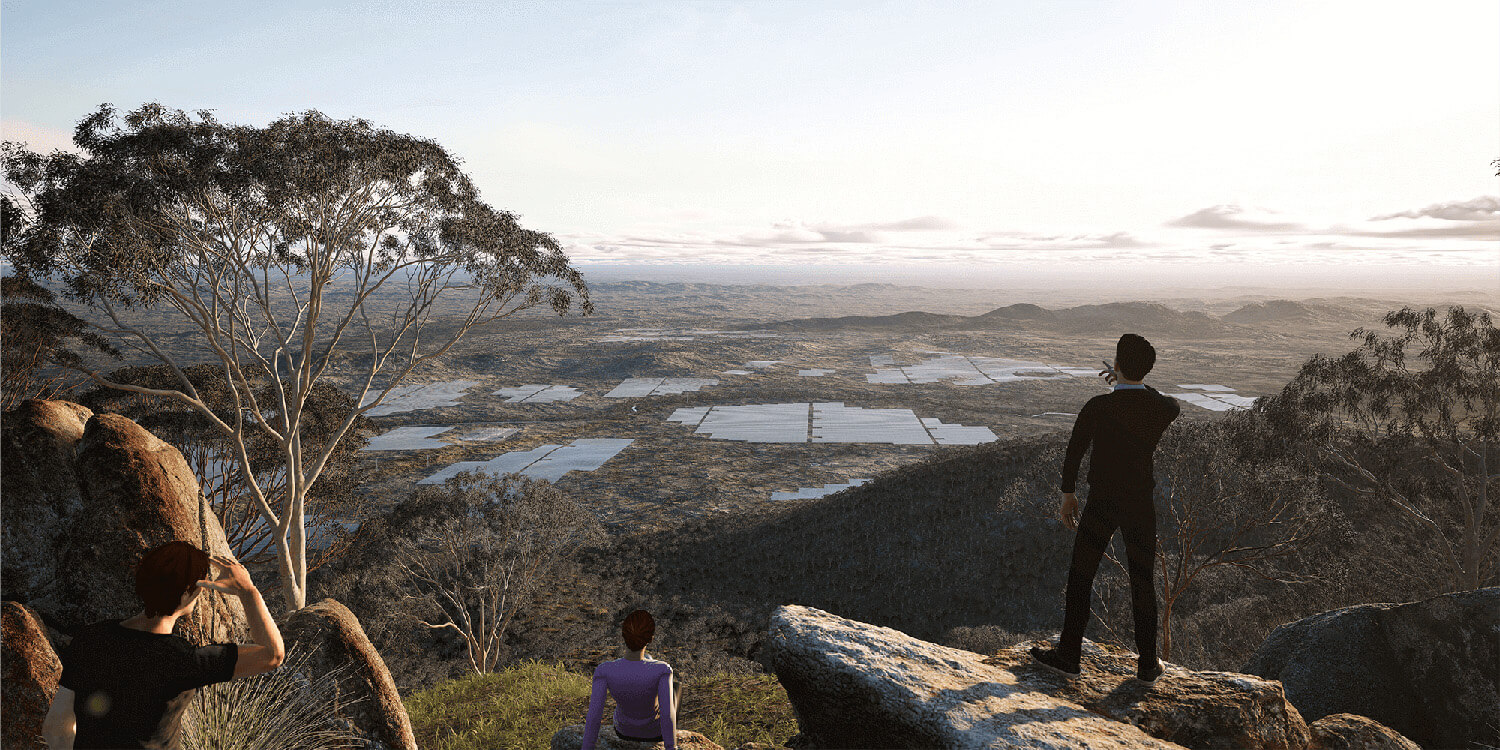 ACCIONA Energía has announced that construction of the Aldoga Solar Farm will commence in early 2024.
The 380MW project will be built on land leased for the next 30 years from Economic Development Queensland (EDQ) and supports the Queensland Government's $62 billion Energy and Jobs plan that will see the state transition to 70% renewable energy by 2032. 
The project is part of the Central Queensland Renewable Energy Zone and will create a peak workforce of 350 construction jobs over the 18-month construction period.
"This project is ideally located near Gladstone so we can draw upon the city's rich industrial and manufacturing history to build the project," said ACCIONA Energia Managing Director Brett Wickham.
"ACCIONA Energia have been working closely with groups like the Gladstone Engineering Alliance as part of our local content strategy which will source at least $150 million in work from local companies and suppliers around Gladstone and the Sunshine State to help build the project."
The Aldoga Solar Farm will be a cornerstone in Central Queensland's renewable energy ambitions bringing construction and procurement opportunities to the region as part of the energy transition.
ACCIONA Energia announced in October that 100% of the power generated from Aldoga will be supplied to Stanwell Corporation and go towards the Central Queensland Hydrogen Project (CQ-H2).
"The Aldoga Solar Farm will be a catalyst for a vibrant hydrogen industry here in Gladstone and we're proud to finally be getting construction underway," said Mr Wickham.
Community members can find details of construction plans, notices about the project and join mailing lists on the project's Community Hub at community.acciona.com.au/aldoga. More information about the project can be found on our Aldoga Solar Farm project page.


Quotes attributable to Queensland Deputy-Premier Steven Miles:
"Queensland is powering toward our ambitious target of 70% renewable energy by 2032, and projects like the Aldoga Solar Farm are major contributors to this growing success," Mr Miles said.
"The Queensland Energy and Jobs Plan sets a path to transform the power system over the next 15 years with over $60 billion of estimated capital projects.
"We know there is huge opportunity by investing in renewable energy, and already this is being felt with 360 jobs to be created on this project alone."
Quotes attributable to Minister for Energy, Renewables and Hydrogen Mick de Brenni:
"This project means $150 m injected into the local economy and 350 construction jobs. "This demonstrates that the manufacturing of clean energy and green hydrogen spells good jobs for regional Queensland.
"Construction commencement by Acciona Energia of the Aldoga solar farm demonstrates that Queensland is ready to help the nation deliver on the supercharged Capacity Investment Scheme announced by Minister Chris Bowen just last week."
Quotes attributable to Member for Gladstone and Regional Development and Manufacturing Minister, Glenn Butcher:
"This project combines two of my favourite things – energy and jobs.
"This demonstrates the important role Gladstone plays in driving the renewable sector in Queensland.
"The solar farm will increase renewable energy supply, generate jobs and support economic growth in Central Queensland for years to come."