ACCIONA held their first in-person Graduate Event over two days in November 2022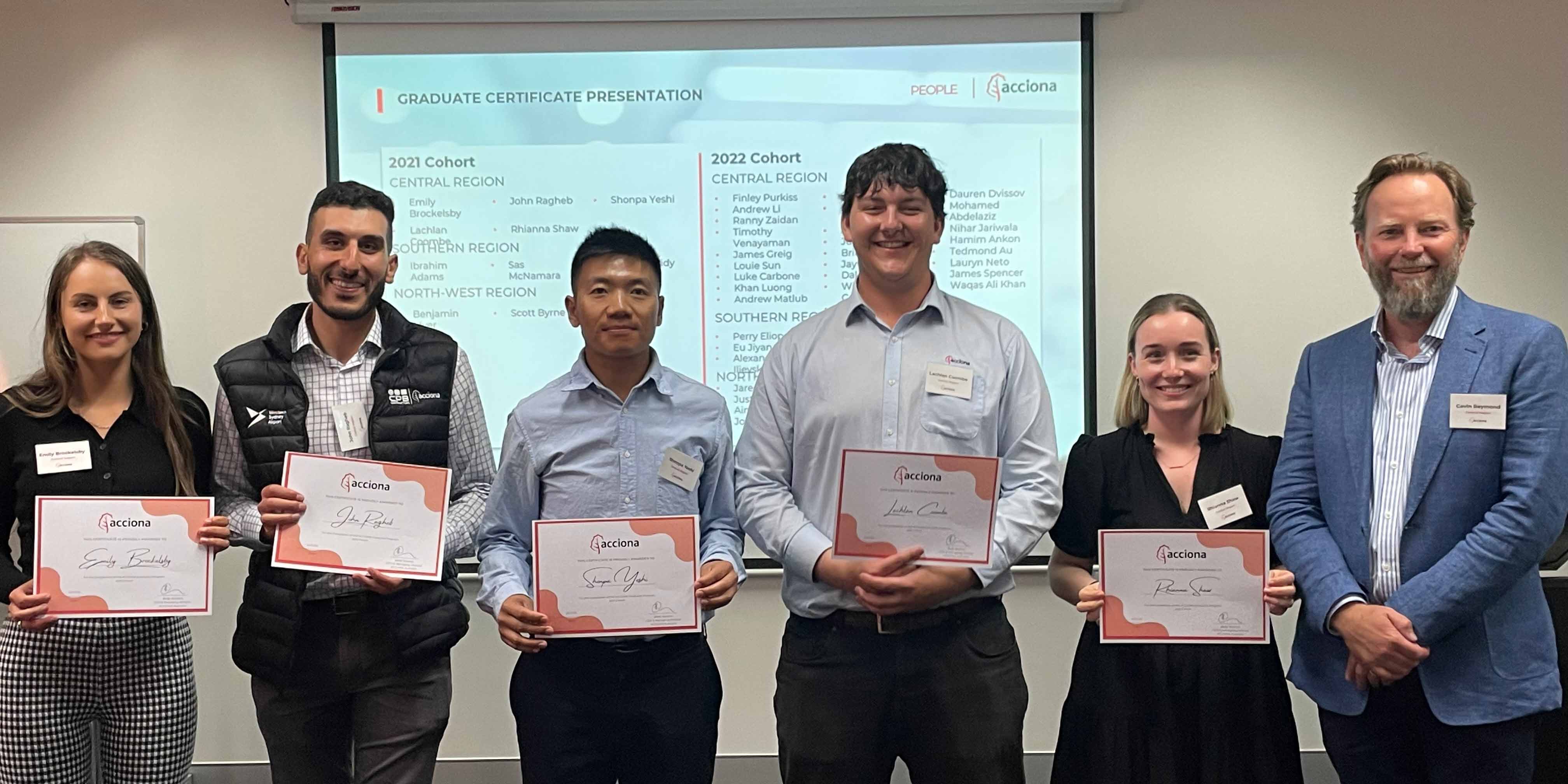 This was the first event in two years, with 55 Graduates from across Australia to celebrate their dedication, hard work and perseverance on what has been a challenging couple of years.
The event was a great opportunity to network with the 2021 and 2022 Graduate Cohorts, along with our Executive General Manager, Jose Angel Andres Lopez and the Senior Leadership Team.
Jose Angel provided a great overview of ACCIONA in Australia and across the world, while sharing his journey with the business across three countries. I am sure all in the room would agree, the opportunities across the business are endless.
It was also great to hear from Christopher Bourne, Senior Manager Environment and Sustainability on ACCIONA's commitment to the Sustainability Master Plan 2025 (SMP2025).
The 2021 Graduate Cohort presented their learnings, highlights, and challenges over the course of their Graduate experience.
Next up, there were two Senior Leadership panel discussions with James Andrews, Head of HR/IR, Justin Gardiner, Head of Safety, Annette Blane, Head of Legal, Catie Anderson, Senior Commercial Manager and Christopher Bourne, Gavin Reymond, Executive Regional Manager, Glenn McIlroy, Executive Regional Manager, North West, Glenn Wilson, Regional Manager Vic, and Manuel Gil, Operations Manager WA, shared their experience, advice and answered a number of great questions from our Graduates.
The next day, we were fortunate to visit two of our projects in Sydney, with the NSW based Graduates heading to the Western Sydney Airport site and our Interstate Graduates (VIC, SA, QLD, and WA) to WestConnex 3A.
With a great pipeline of work our Graduate Cohort is set to double in 2023, we can't wait to see what the future holds for our talented employees in 2023 and beyond!