The ACCIONA-led Southern Program Alliance has been officially awarded the contract – valued at $450 million – to remove level crossings at Parkers and Warrigal roads and build a new elevated Parkdale Station for LXRP.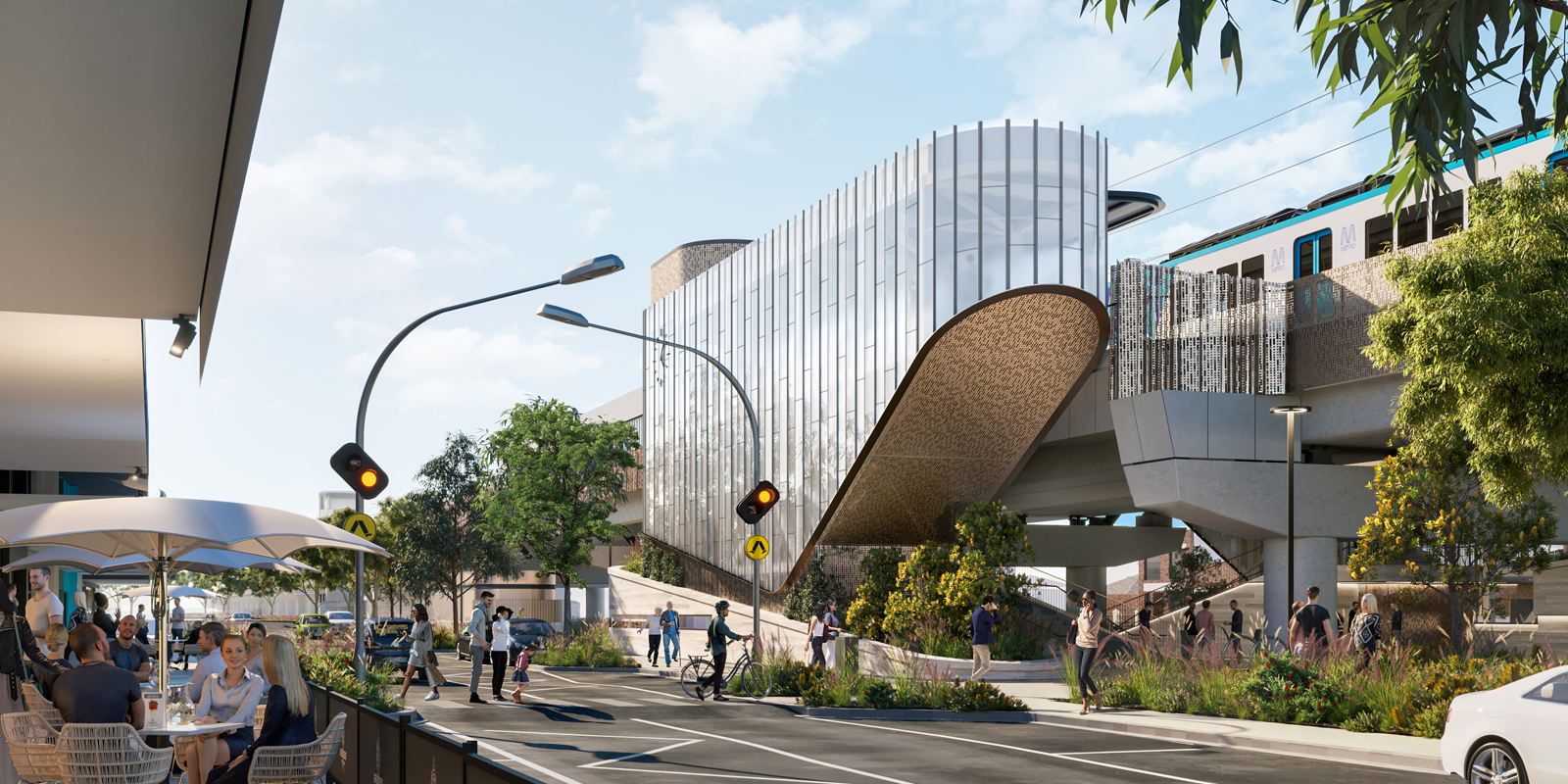 This is SPA's seventh package of works and is another substantial project for the alliance along the Frankston Line in Melbourne. The Parkdale project will kick off in early 2023 and provides SPA with guaranteed work until 2025, with more works in the pipeline already in development.
SPA will be constructing its longest elevated rail structure to date, with the two viaducts measuring approximately 1.2 kilometres each and the entire scope of the project spanning close to 2.5 kilometres. Building the elevated rail structure will include installing 44 piers and 152 L-beams for the viaducts, as well as 24 T-beams for the station structure. The station's design helps it integrate into the Parkdale village with the architecture and materials responding to the fabric of the local shopping precinct.
Underneath the viaducts will be two MCGs' worth of open space as part of the linear park urban design. While urban design is still ongoing, the new community space will include features such as an exercise station, playground, gathering areas, basketball court, and a shared-use path. Additionally, SPA is looking at enhancing the area's biodiversity through initiatives such as insect hotels and frog ponds.
The Parkdale package will see SPA use new and innovative technology and better ways of thinking to be more efficient, safe and sustainable in the design and delivery of the project.
SPA is already undertaking early works, including geotechnical investigations and site establishment planning.