ACCIONA is a finalist in the construction category at the 2022 Going Digital Awards in Infrastructure, with the winners announced at the awards finale in London on 15 November 2022.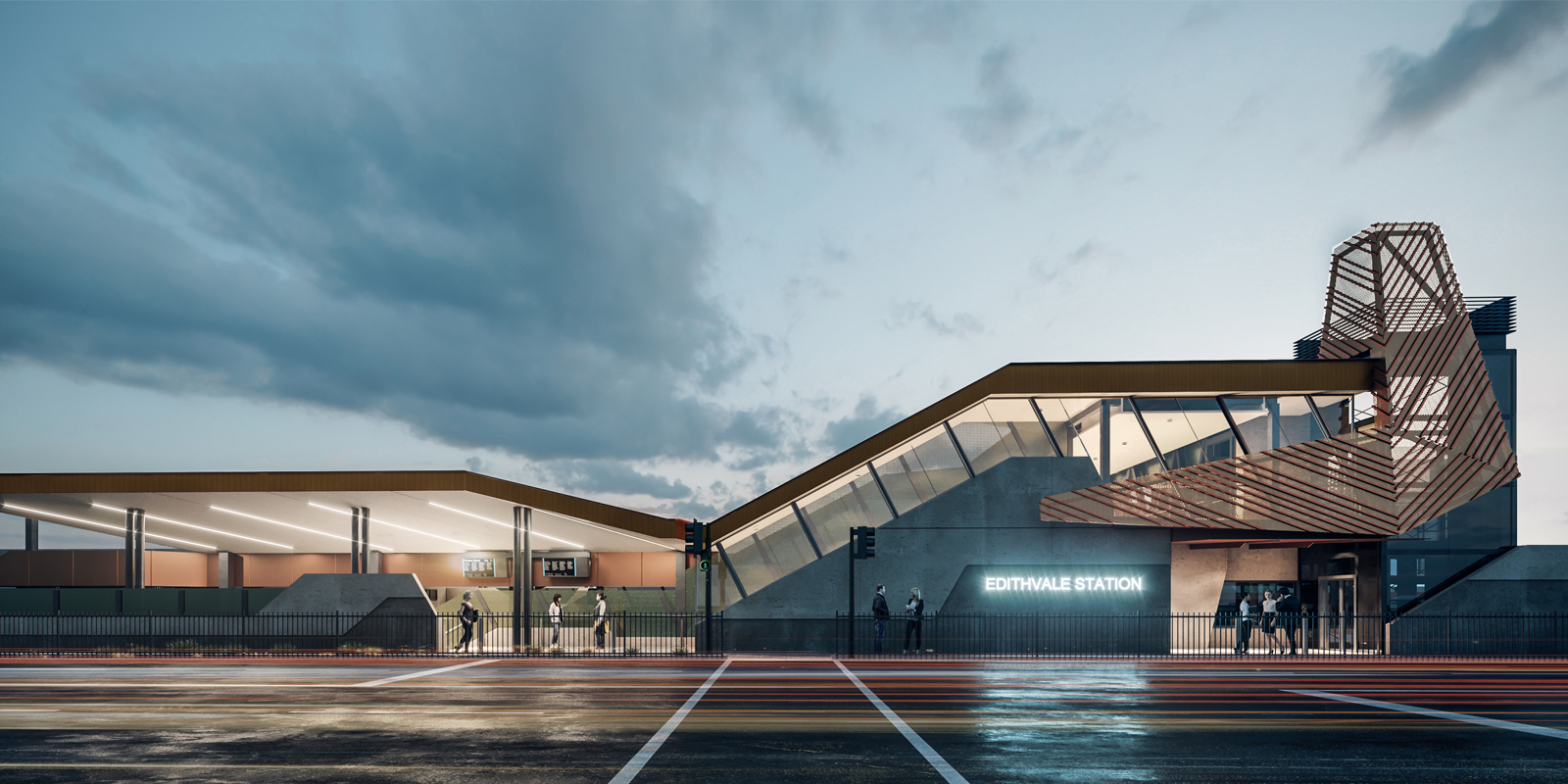 ACCIONA has been recognised for its work in Safely Removing Dangerous Level Crossings Through Digital Construction on the Southern Program Alliance.
As a finalist, a member of our organisation wins a trip to London to present the project before jurors, peers, and key members of the industry's most influential press. All finalists are honoured at the highly anticipated awards celebrations and receive a finalist trophy.
ACCIONA is up against:
China Railway 18th Bureau Group for the Application Of BIM Technology To Ultra-Deep Water Transmission Tunnel In Pearl River Delta, and
DPR Construction for RMR 20 Mass Ave NW Repositioning.
Project Summary
As part of Melbourne's level crossing removal initiative, an AUD 744 million project was deployed to remove 20 level crossings and construct 13 new stations along the Frankston Line. The team wanted to ensure efficient design and timely delivery of the project. However, they faced several construction planning challenges when working in congested areas among a large stakeholder group. They also needed to upgrade their digital approach to a more seamless integrated solution, as their previous strategy lacked context and connectedness, and did not visually communicate the construction sequence.
By leveraging Bentley's collaborative modelling and construction simulation software, the team established a connected data environment and created a digital twin to streamline workflows and provide unparalleled insight into constructability and construction monitoring. Implementing this approach using SYNCHRO reduced staging time by 67% and drafting requests by approximately 88%. SYNCHRO helped deliver the project on time with minimal disruption to passengers and the public. It provided a digital asset that can now unlock new opportunities for the realisation of an intelligent digital Victoria.
Bentley's Going Digital Awards in Infrastructure is a well-regarded global competition that recognises digital advancements in infrastructure. Since 2004, the awards program has recognised over 4,400 of the world's most outstanding infrastructure projects.
Open to all Bentley software users, it is a unique program that is truly global in scope and comprehensive in the categories covered. The award categories encompass all forms of infrastructure projects and stages – from design, to construction, to operations.