As part of the Prospect South to Macarthur (ProMac) program of works, ACCIONA's Principal Contractor Diona installed 1.95 km of trunk main through Cecil Hills.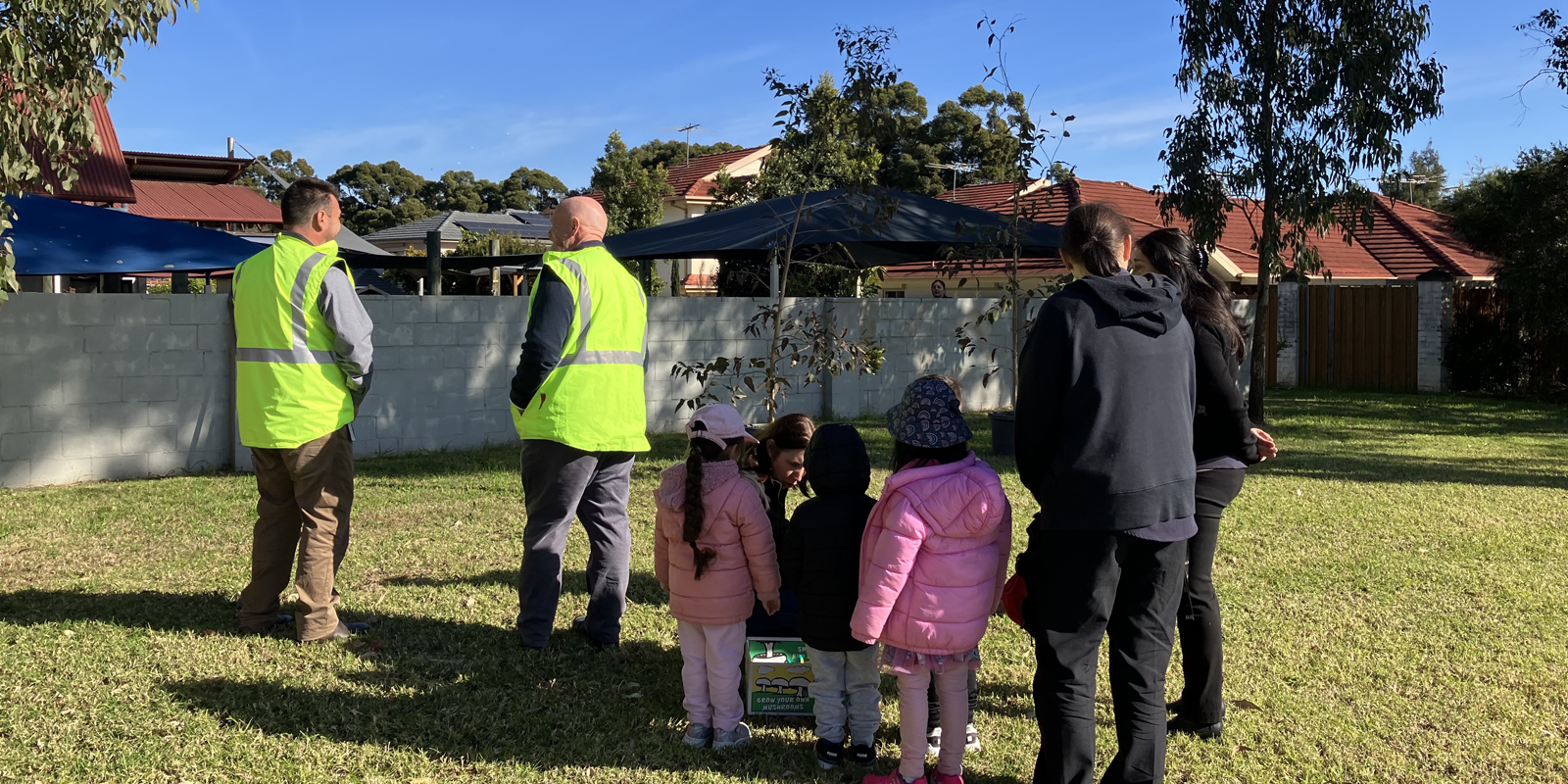 One of the businesses directly impacted by these works was the Cecil Hills Early Education and Care Centre. Following extensive consultation with centre staff, we were able to schedule works to occur outside of business hours and adjust the pipe alignment to avoid a boom gate and reduce tree loss.
This week, ACCIONA and Diona returned to the centre to donate three new trees. The trees were presented to centre staff and representatives from Liverpool City Council's Parks and Facilities teams.
We then had some very keen helpers pull on gloves and plant the trees for us. The spotted gums will provide the centre's backyard with some much-needed shade in the summer months.
Said Diona, "It was nice to be able to return to the centre and give something back as a thank you for their patience and understanding during these essential works. We hope the spotted gums will give the kids and staff some good shade cover in the summer months."