In the ever-evolving landscape of renewable energy, ACCIONA Energía not only demonstrates its commitment to the planet, but also in fostering diversity and female leadership roles within the organisation.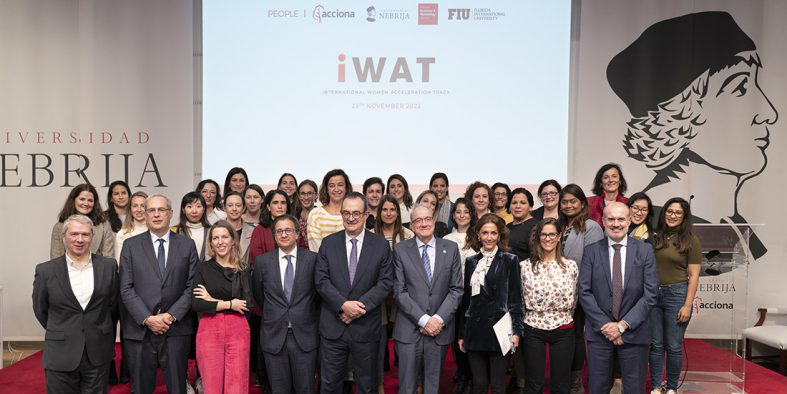 Kim Duong, Senior Manager of Environment & Planning at ACCIONA Energía in Australia, earned her spot in the prestigious International Women Acceleration Track (iWAT) program. Selection into this esteemed program is based on grades, performance, and potential impact on the organisation, and Kim's unwavering commitment to ACCIONA Energía over nearly six years made her a natural choice for this opportunity.
Breaking Down Barriers for Women in Renewable Energy
The ACCIONA iWAT program spans eight transformative months, offering a comprehensive 190-hour curriculum. This exclusive initiative, conducted in partnership with Nebrija Business & Technology School (Nebrija University) and the FIU (Florida International University), is designed to provide strategic training for emerging and established leaders from ACCIONA Energía across nine countries: Spain, Chile, Mexico, Australia, New Zealand, Brazil, Canada, the United States, and Norway. It commences with a residential immersion experience in the historic village of San Lorenzo de El Escorial, situated at Euroforum's Campus Escorial—a cutting-edge campus exclusively designed for companies providing a fully immersive digital experience.
One of the program's most remarkable aspects is its capacity to bring together women from diverse backgrounds and geographical locations. Kim Duong reflects, "It was truly enlightening to discover our shared experiences, despite our diverse background and geographical locations". This global approach underscores ACCIONA Energía's steadfast commitment to diversity and its drive to create growth and advancement opportunities within the renewable energy sector.
Empowering Women through Skill Development
The International Women Acceleration Track is structured to equip women with the essential tools for assuming leadership roles. Kim successfully honed her soft and technical skills, ensuring a comprehensive approach to leadership training and enhancing her capacity to navigate complex challenges.
The program's curriculum delves into various aspects of business management, including financial acumen and personal skill development. It centres on enhancing decision-making abilities, leadership qualities, and fostering a collaborative mindset. "The program also maintained a strong focus on interpersonal dynamics and sustainability, aspects that personally resonated with me" Kim notes.
Aligned with ACCIONA's People initiatives, the program's sessions feature masterclasses and teamwork exercises thoughtfully designed by professors from Nebrija University and industry experts.
A Platform for Accomplished Women
Kim Duong's journey through the International Women Acceleration Track was transformative. She shares, "The course provided an exceptional platform for me to connect with accomplished and dedicated women from all different backgrounds." Kim not only completed the program successfully but also remains in touch with her fellow participants, forming a powerful network of empowered women from ACCIONA across the globe.
ACCIONA Energía's commitment to gender diversity is not only reflected in its participation in initiatives like the International Women Acceleration Track but also in its representation at the executive and global board levels. With 40% female representation in ACCIONA Energía Australia's local executive management team (surpassing the industry average of 32%) and a 40% female representation on the global board, ACCIONA Energía continues to champion women in the renewable energy industry.
As we witness the continued growth of renewable energy projects, sustainable infrastructure development, and clean energy initiatives, having women like Kim Duong in leadership roles guarantees a brighter and more diverse future for the sector.