One of the key pillars to our partnership with Surfing Australia is

female participation

, where we aim to increase participation in both the construction industry and in the oceans.

One way we're tackling this is via our Young Women's Breakfasts.

ACCIONA and Surfing Australia's latest Young Women's Breakfast took place at

Loreto Mandeville Hall Toorak

on Thursday, 18 March 2021.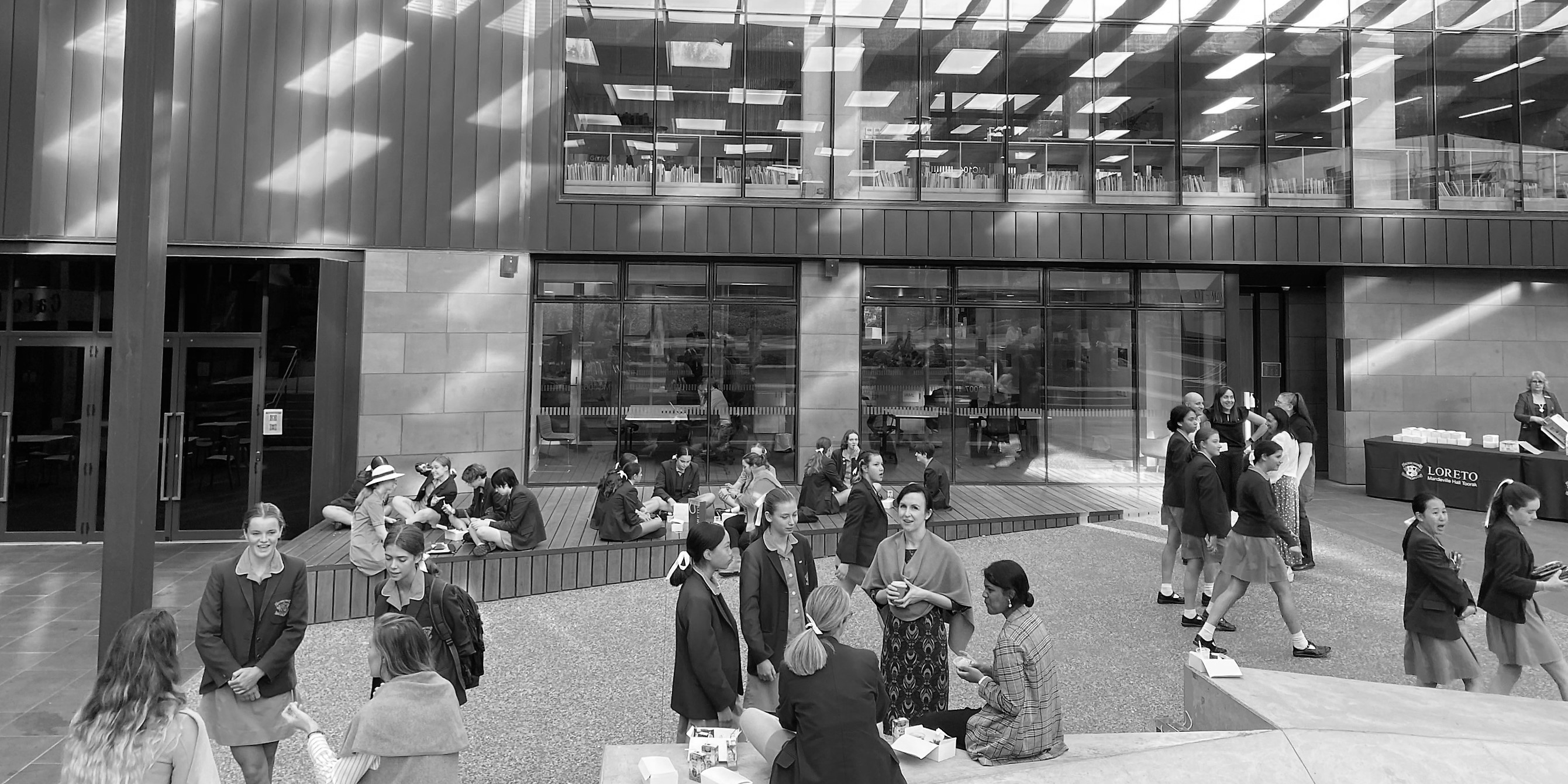 The event, hosted by Samantha Riches, was designed to not only build confidence in young women, but kickstart thoughts and discussions about career opportunities in the construction industry via the traditional STEM pathway, as well as highlight other non-STEM pathways.
The workshop part of the event started with a 45-minute panel session held in Loreto's Lecture Theatre for Loreto's Year 10 girls, with ACCIONA panellists headed by Chief Operating Officer Andre Noonan, Senior Manager – Engineering Catherine Eymin, Senior Specialist – Programs Emma Georgiou and the Southern Program Alliance's Wells Rd Warehouse Manager Amanda Glasser, as well as Loreto STEM teacher Claire Haughey and professional surfer and Biomedical Science student Kirra-Belle Olsson.
The panel's remit was to discuss ways we can educate, nurture and develop the skills to build confidence in young women and encourage interest in careers in STEM – an approach to learning and development that integrates the areas of science, technology, engineering and mathematics – that lead to careers in the construction industry, and the myriad other pathways to a career in the industry regardless of your circumstances.
With the 2021 Women's Championship Tour set to restart in Newcastle early next month, ACCIONA Ambassador Isabella Nichols was unable to attend in person. Instead she recorded a short piece to camera, telling the students that she remembers being in their position some five years ago and didn't know what pathway to go down. "If I had this kind of thing [the young women's breakfast], it would have been amazing," said Isabella. "It would have really solidified what I wanted to do."
One point made by panellist Catherine Eymin that really resonated with the audience was "that, in engineering, there's no such thing as problems, only solutions. And this is also true in life."
Following the panel, we joined the students for a light breakfast in Winifred Square, where the panellists and other ACCIONA staff engaged the girls in smaller groups, discussing their diverse backgrounds, pathway subjects and passions.
The school was effusive in its praise of the event.
"Thanks to the panel for an outstanding presentation," said Loreto's Director of Development Judy Reed. "We were delighted with the morning and really appreciated all you did to ensure the event was so professionally run."
Loreto's Head of STEM Yoni Swerdlin said the event "was truly incredible. I was blown away by the professionalism and resources that were put into the morning. Every single student there was entranced by the stories from the amazing panellists. And to have them sit and chat to the girls afterwards was just so nice."
Claire Haughey reflected that she has taught roughly half the girls in attendance and "they are all hard-working, brilliant and talented."
"They will be making critical decisions about their subject selection and are genuinely interested in what a STEM career looks like. This was such an important conversation to have and I'm so appreciative of the time you have dedicated facilitating this and for starting the conversation.
"It was clear when I was watching the excited chatter afterwards and the smaller group discussions that the panel members had with students, that this was such a worthwhile experience for everyone. You could feel the sense of momentum within the room."
Through STEM, students develop key skills including problem solving, creativity and critical analysis, work-life traits that are equally as important in our industry as your education. But maybe it's just as important to discover your passion first and then work out how that can create a career for you in the industry, as there is no shortage of diversity, pathways and opportunities on offer.
This event followed our breakfast workshop at Palm Beach Currumbin High School in November 2020.