For the second consecutive year, ACCIONA Energía is partnering with the University of Southern Queensland (USQ) to provide funding for first year students as they embark on their university education.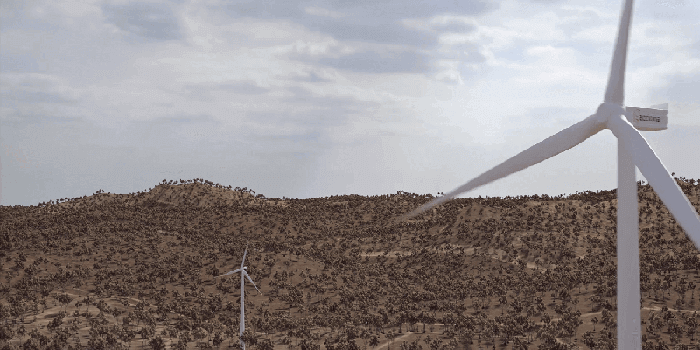 Applications are now open for the USQ MacIntyre Wind Farm Scholarships, with students from towns in three local government areas – the Southern Downs Regional Council, Goondiwindi Regional Council and Toowoomba Regional Council, invited to apply.
The scholarships are an extension of ACCIONA Energía's MacIntyre Wind Farm Community Benefits Fund. The wind farm precinct is located 50 kilometres south-west of Warwick and 10 kilometres south of Karara.
The scholarships are made possible through a three-year partnership totalling $100,000 that was established by ACCIONA Energía in 2020 and is matched by a $200,000 donation from USQ.
The inaugural 2021 MacIntyre Wind Farm Scholarship was awarded to Ben Andreas, who is studying a Bachelor of Nursing at USQ. Ben has a deep care for others and his community and hopes to positively impact the lives of his future patients by being a friendly and supportive nurse. Ben used the scholarship to help him pay for uniforms, textbooks, and other equipment required for his nursing degree.
The 2022 MacIntyre Wind Farm Scholarship Program will see two $2,000 scholarships made available. Applications for the scholarships will close on the 14th November and are open for first year students.
ACCIONA Energía Managing Director, Brett Wickham said that the partnership with USQ represents an extension of ACCIONA's commitment to achieving the United Nation's Sustainable Development Goals (SDGs). Goal number 4 of the SDGs highlights the importance of ensuring inclusive and equitable education and promoting lifelong learning opportunities for all.
"The MacIntyre Wind Farm Scholarships offered through USQ really speaks to SDG goal #4 and we are proud to be able to partner with USQ to provide financial support for students," Mr Wickham said.
"We see ourselves being a part of the region for a minimum of 25 to 30 years, so partnering with USQ is the ideal platform for ACCIONA Energía to provide longstanding support to local students," he said.
Applications for the MacIntyre Wind Farm Scholarship close on the 14th November 2021. More information can be found here.