The Southern Program Alliance hit a major milestone for its Additional Works Package 1 (AWP1) with the public opening of the new Cheltenham Station forecourt and 4-storey multilevel carpark.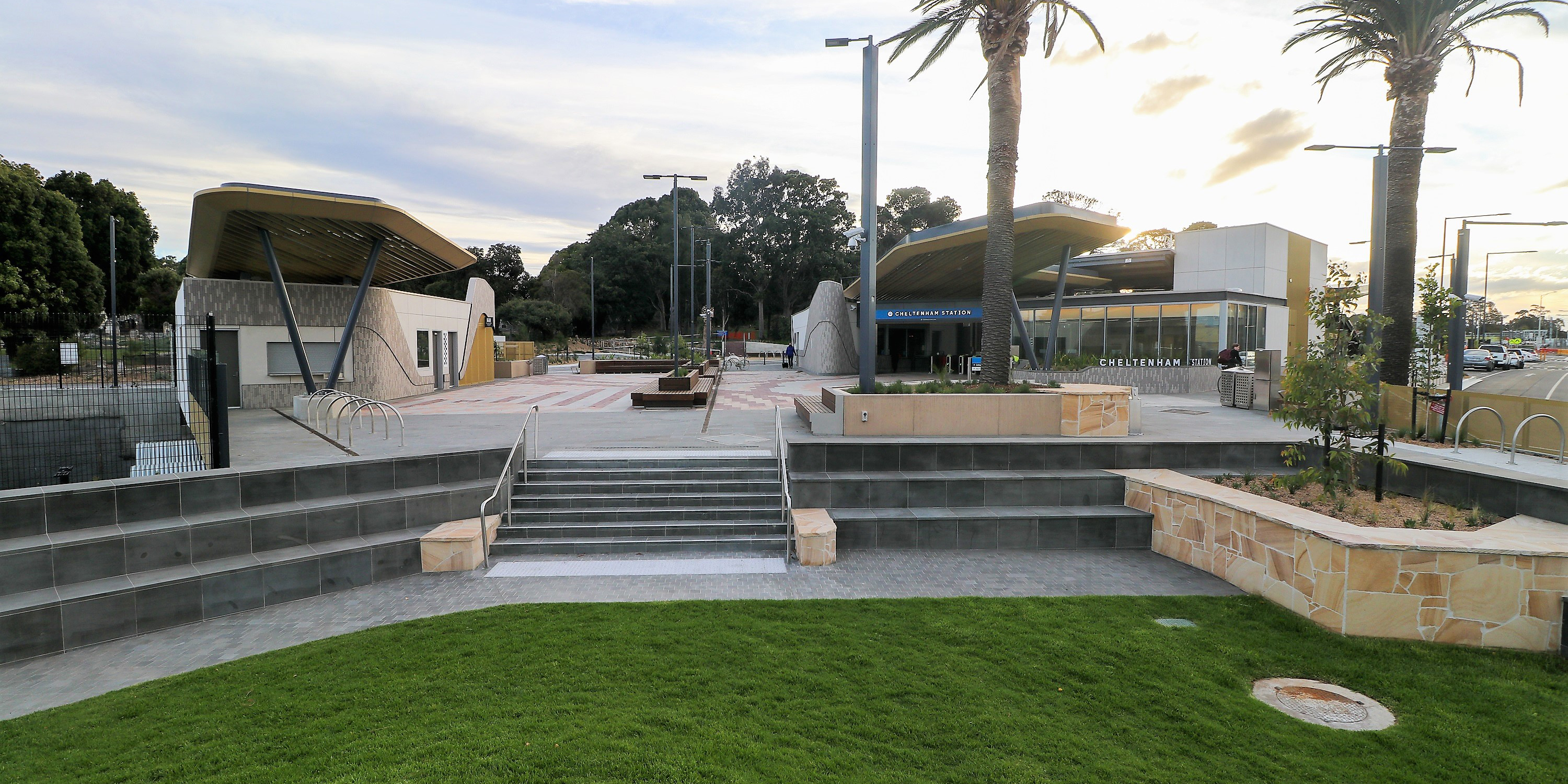 While commuters were able to jump back on trains at Cheltenham Station in mid-2020 following the removal of level crossings at Charman Road and Park Road, works in the forecourt area and multilevel carpark continued into 2021.
The new forecourt boasts green space, a new parkiteer for secure bicycle storage, seating, landscaping including the original station's palm trees, and safe access to the Charman Road shopping village and public transport. The forecourt also provides direct access between Charman Road and Cheltenham Park.
Parking at Cheltenham Station is now more accessible for commuters with over 200 spaces in the new multilevel carpark, as well as additional spaces throughout the new station precinct.
This major milestone for SPA marks the end of construction works for AWP1, which saw three level crossings removed across Cheltenham and Mentone and the construction of two new stations.