Congratulations go to ACCIONA and Coleman Rail engineers Marley Hatton, Miko Morell and Naomi Semercioglu after they were presented with certificates at the annual Kingston Woman of the Year Award ceremony held on Friday 5 March.

Nominees of this award are women who are leaders in their field, who inspire others and who make a difference to the Kingston community through their exceptional professional or personal achievements.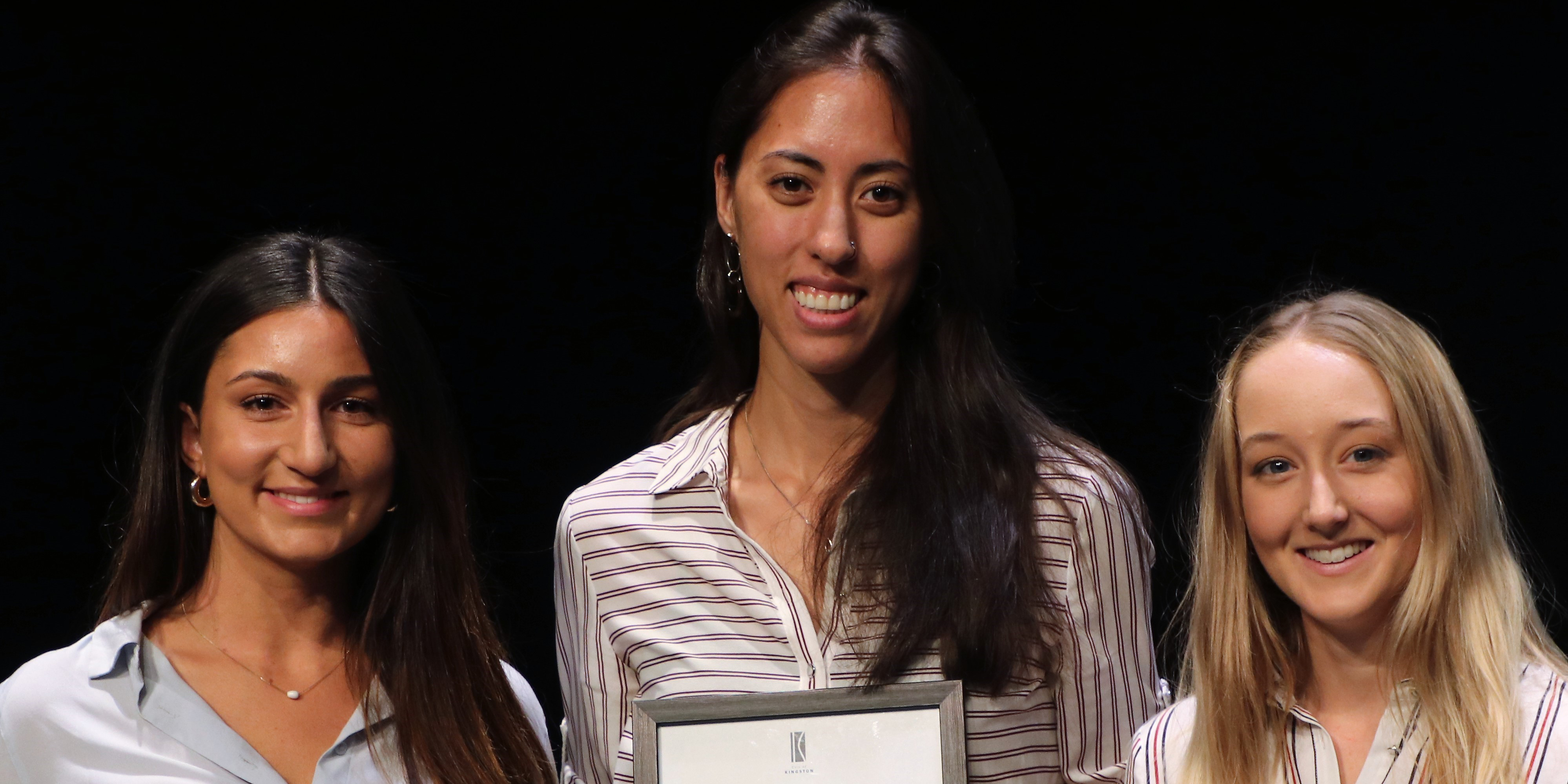 The ceremony was part of International Women's Day 2021 celebrations and included keynote speaker Miriam Issa and performances by an Indigenous dance company and African drumming group.
Marley, Miko and Naomi were each congratulated for their role in improving transport infrastructure along the Frankston Line.
All three engineers have worked extensively across SPA's packages of works. Naomi is currently part of the AWP2 team that is removing five level crossings and building three new stations at Edithvale, Chelsea and Bonbeach. Miko and Marley have joined the AWP3 team in Melbourne's north to duplicate sections of the Hurstbridge Line and build two new stations at Greensborough and Montmorency.
As part of their passion for engineering, Marley, Miko and Naomi have been proactive in promoting women in STEM and encouraging young women to enter the construction industry.