While the rest of Victoria celebrated the Melbourne Cup, the Shepparton Line Upgrade celebrated a major milestone when the first VLocity train arrived at Shepparton Station.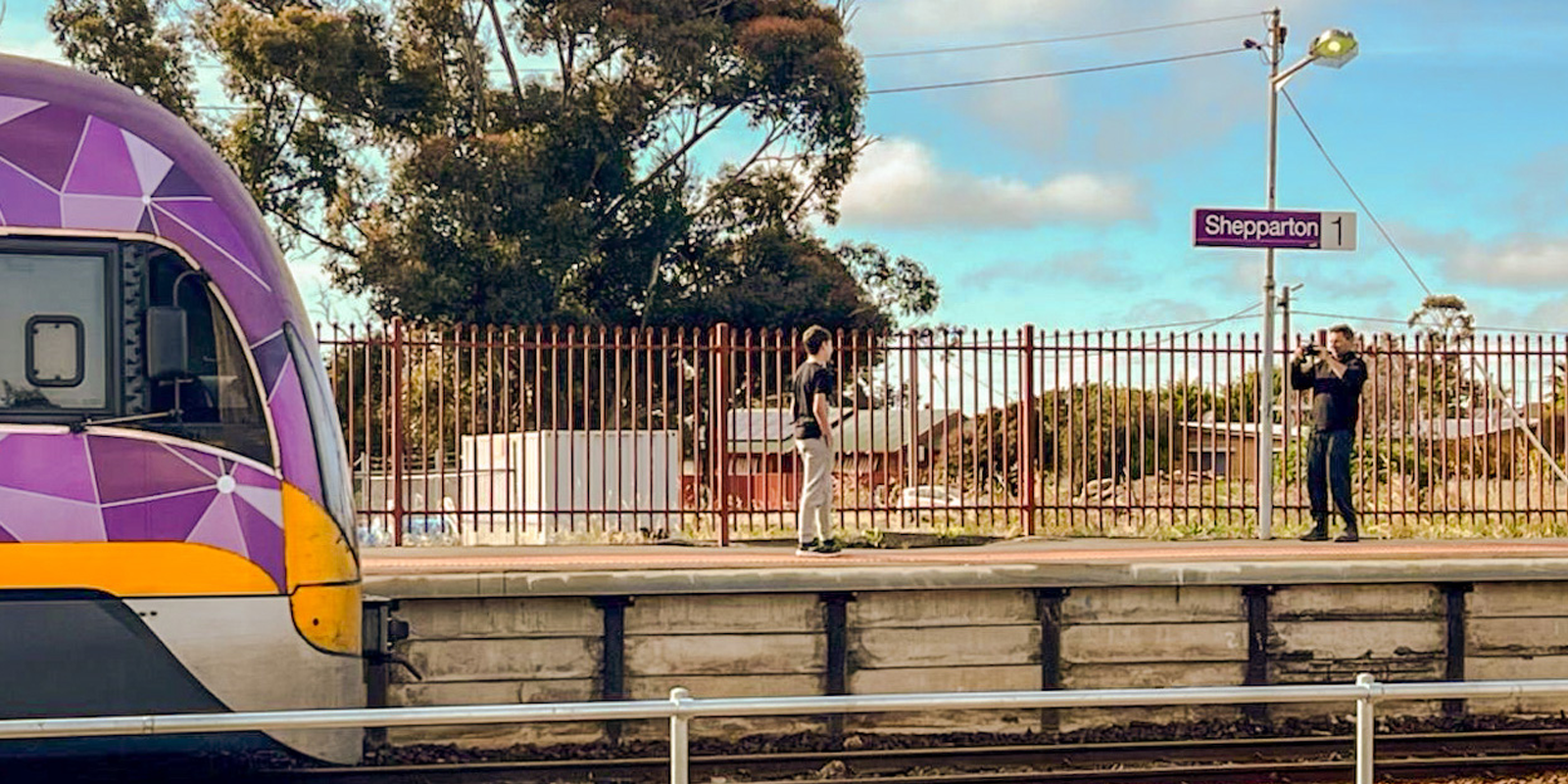 The key project objective was to enable VLocity trains to travel to and from Shepparton for the first time, providing passengers with more comfortable and reliable journeys. (The VLocity is the newest and fastest train in the V/Line fleet, with improved features including mobile signal boosters for better phone coverage, and better accessibility for people with prams or mobility aids.)
Alliance General Manager Chris Harper said, "This is the culmination of the hard work put in across the Alliance – and from the RPV and V/Line head office teams – over the last two years.
"We've had our fair share of challenges, but have persevered. Even a 1-in-100 year flood could not stop the timetable from changing on the 23rd of October and now we have VLocity trains running.
"There are many individual elements to make this possible, all part of a widely diverse scope, but the standout to me was our final push to commission 24 level crossings in September and October alone. What an achievement that is!"
Project Director for RRR (North) David Gee passed on his congratulations, saying it was "a fantastic effort from all. Well done on achieving this major milestone".
The next milestone the Alliance is working towards over the next three months is the commissioning of the stabling yard in Shepparton and the passing loop in Murchison East.