Umar Farooq, Graduate Electrical Engineer
Growing up in Multan, in the southern Punjab region of Pakistan as the youngest of six children, Umar Farooq knew from an early age that he wanted to be an engineer.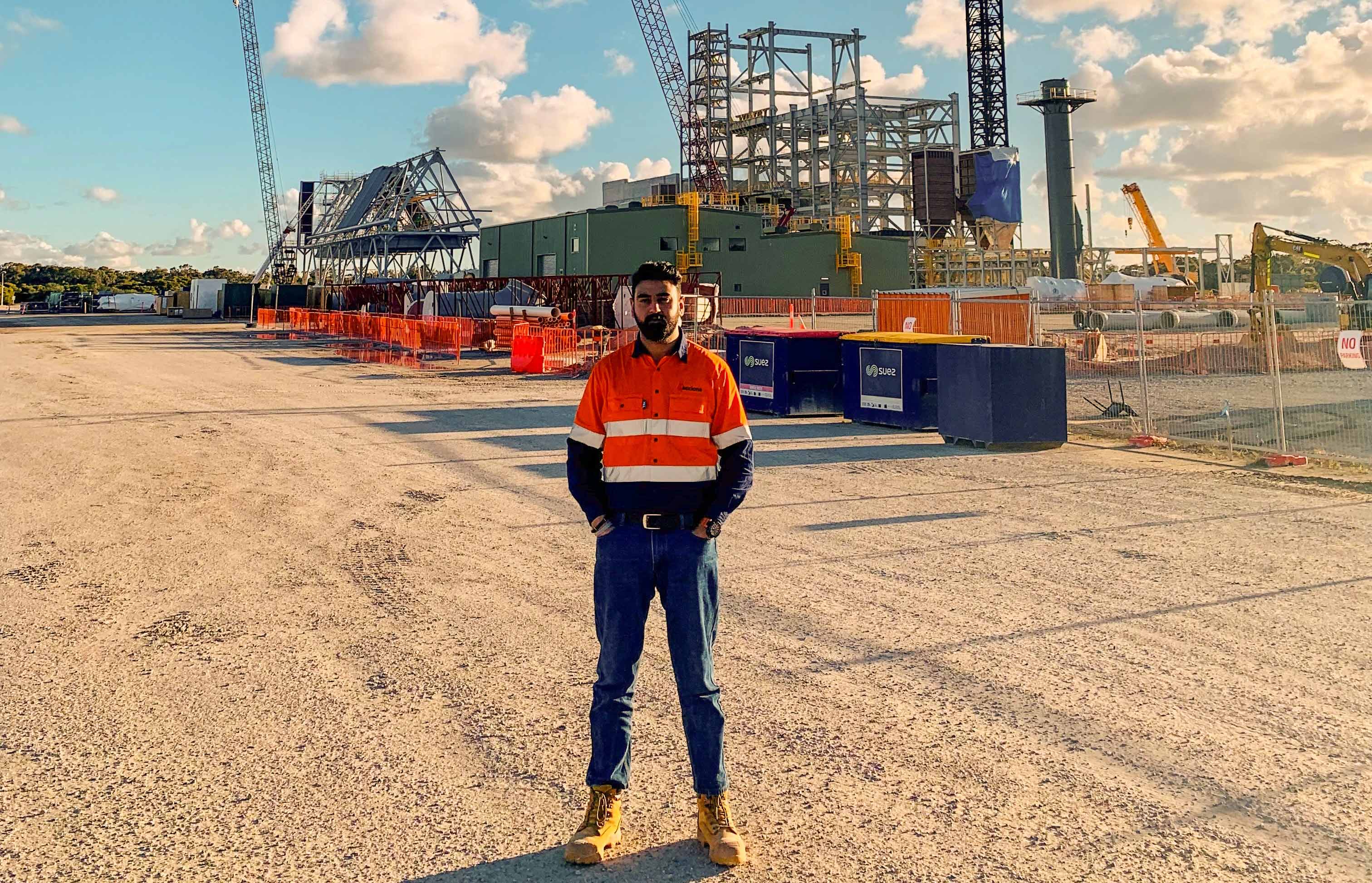 But in Pakistan, he says, "it's really hard to get admission to a good university." His mother also wanted him to become an engineer, and through hard work he managed to secure a place at one of Pakistan's best engineering universities, the University of Engineering and Technology.
Umar studied hard and achieved strong grades, landing employment in the Pakistan Ordnance Factory, a large government defence manufacturer. From there, he set about gaining his Masters, applying to universities in the USA, Canada and Australia.
Once he'd decided to come to Australia in 2018, he started studying a Masters in Instrumentation Control and Automation Engineering at ACU Perth, which was the only Australian campus offering that combination. The pressure was on to support himself while he covered the necessary coursework, and Umar worked as an Uber Eats driver in Perth. "I was doing this part-time job to meet my university expenses, as I had to pay $16,000 to the university per semester." It was hard, he reflects now. He had one friend, a Pakistani man who had come to Australia in 2013 on a business visa. "He helped me a lot," Umar says. "And once I got on track, I was able to find more friends."
Early in 2019, while he was still a Masters student, Umar obtained his security licence and landed a job with a subcontractor providing security services to building sites around Perth. By doing night-shifts, he could study as well. In his spare time, he was playing sports – everything from cricket to lawn tennis, table tennis, basketball and soccer. In early 2020, he received news from home that his mother was seriously ill in hospital. Umar's first reaction was to want to be at her side, but because of the emergence of Covid-19, he ran the risk of being stuck in Pakistan at a crucial point in his studies. The family stepped in: his siblings promised they would take care of their mother, and Umar was able to stay put: his mum has now recovered. The episode underlines how hard it can be to be studying overseas, especially the way things are now. Aside from his immediate family, Umar has many nieces and nephews in Pakistan whom he misses a great deal.
Umar's employers placed him as a security officer with ACCIONA at the East Rockingham Waste-to-Energy project, "sitting all day in the security hut doing the security. I won't say that was a hard time: in fact, it was a good time because even though I was doing security, I knew I was in a pool of opportunities." Umar observed the work of the subcontractors, the construction procedure and the importance of safety in the workplace. "I was getting familiarised with the working environment of construction," he says. "All these things proved to be so productive for me and enhanced my knowledge and exposure."
On 22 July this year, deep in the Covid winter, Umar received his official results from the university and immediately started applying for jobs. Within a week he'd seen an ACCIONA ad on Seek for a graduate engineer at East Rockingham. In one of those brilliant coincidences that life can sometimes throw up, two days later Project Director Tim Deighton entered the site at Umar's gate, and Umar raised the boom for him. "I didn't know that he was the Project Director, but from his personality I made a guess that he's someone from higher management, and I said 'I've seen the ad looking for a Graduate Engineer.' He said 'Yes, we're looking. Why you are asking – are you an engineer?' "
Umar told Tim that he was, and that he was looking for a job. "He said, 'oh that's great, send your resume to Vicki.' " Twenty minutes later, Project Manager Martin Rock came out to the security hut, asked Umar for his resume and promised to forward it to the Senior Electrical Engineer. Only days later, in early August, Umar had an interview. Later that same day, he got the call from HR: "You've been selected."
"That day I felt that my hard work of the past two years had paid off," Umar says now. "The best part is that when I was doing security, I used to tell my friends that once I complete my degree, the place where I am doing the security, I'll work as an engineer there… and finally that dream comes true."
Umar says he wants to make a real difference at ACCIONA. He still hasn't had a holiday, and indeed hasn't travelled beyond Perth – he's too focussed. For the next few years, 'making a difference' will mean working as a Graduate Engineer at East Rockingham, but after that he's willing to try anything.
"I'm learning so much," he says. "The hours are good, and at weekends I've got time with my friends. I'm the only Pakistani on the workforce, but it's okay because the workforce is so diverse – there's lots of different nationalities here. It's supportive, co-operative and friendly. I'm thankful to ACCIONA's management for helping me kick-start my career. They've given me a chance to work with highly-skilled professionals in their respective fields. I've been given a chance, and I'll prove myself an asset."