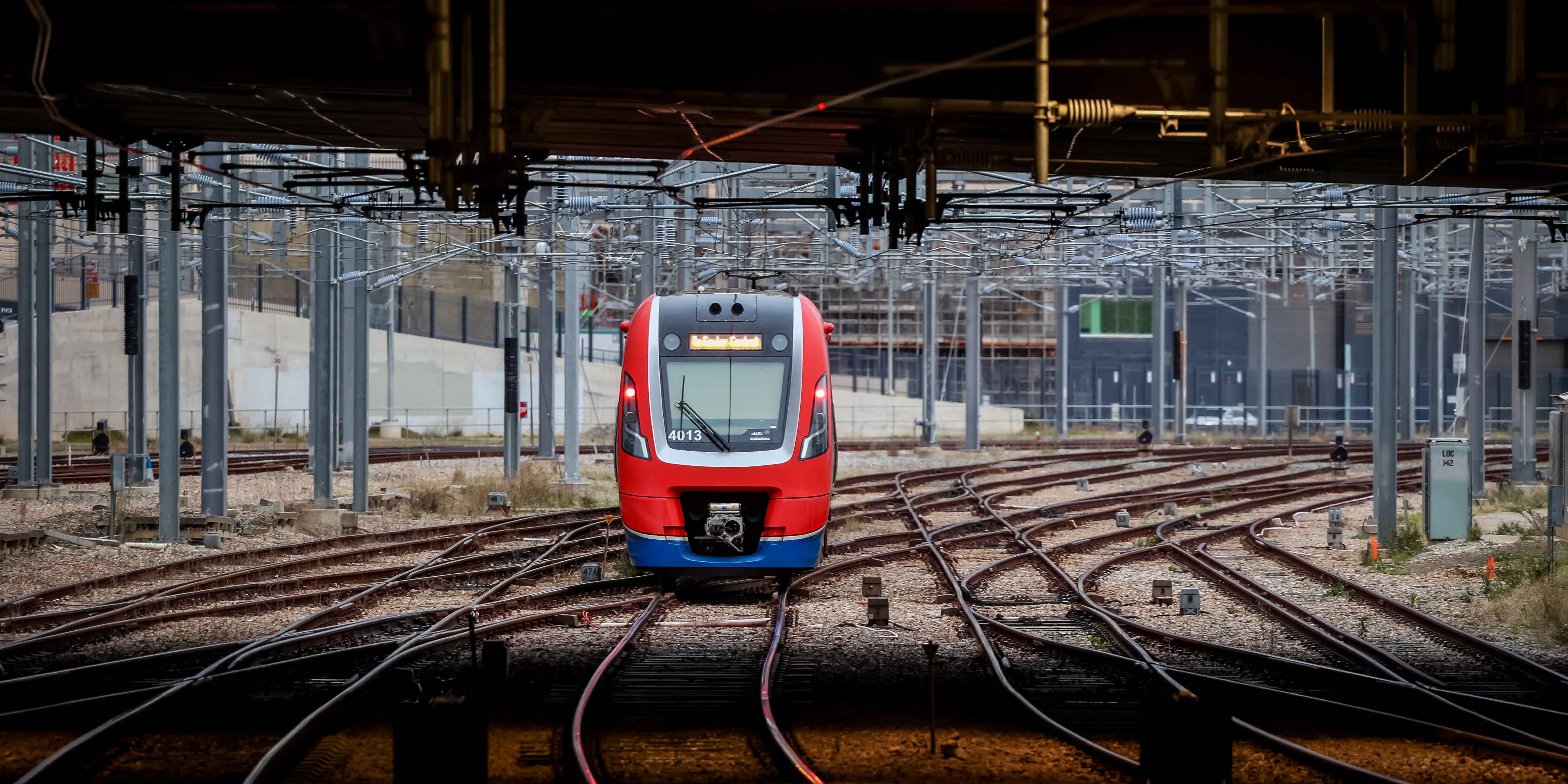 Passenger services have returned to the Gawler rail line today, providing a smoother journey between Adelaide and the northern suburbs for the thousands of commuters expected to use the line every day.
The new electrified line will provide a cleaner, quieter and faster service for passengers.
Passengers at Gawler Central Station are also now able to cross the line on the new King Street pedestrian bridge, made entirely in South Australia – with a local workforce and using locally sourced materials.
Thirteen existing pedestrian crossings along the line are being upgraded to active crossings to improve safety for pedestrians.
Four are complete with the remaining nine to be operational by late 2022/early 2023.
The Gawler Rail Electrification Project has supported, on average, approximately 675 full-time equivalent jobs per year over the life of the project.
The project includes the delivery of 12 new electric trains, with the final trains to be delivered in 2023, meaning there will be a mix of diesel and electric trains until mid-2023.
Full timetable information is available at www.adelaidemetro.com.au
A series of events to celebrate the return to service and thank the community for their patience are being held along the line from today. For details, please visit www.dit.sa.gov.au/grep
Quotes
Attributable to Minister for Infrastructure and Transport Tom Koutsantonis
Today is an historic and exciting day for northern suburbs commuters, as we finally see passenger trains returning to the Gawler rail line.
It's been a long wait that has caused considerable inconvenience, but from today passengers can enjoy a more modern service and a smoother ride.
To thank the community for their patience services on the line are free today.
We look forward to welcoming passengers back to the Gawler line.