Congratulations to ACCIONA's Digital Engineering Team for achieving certification to ISO 19650-2, part of the ISO 19650 framework, and being awarded the BSI Kitemark™ symbol of outstanding quality.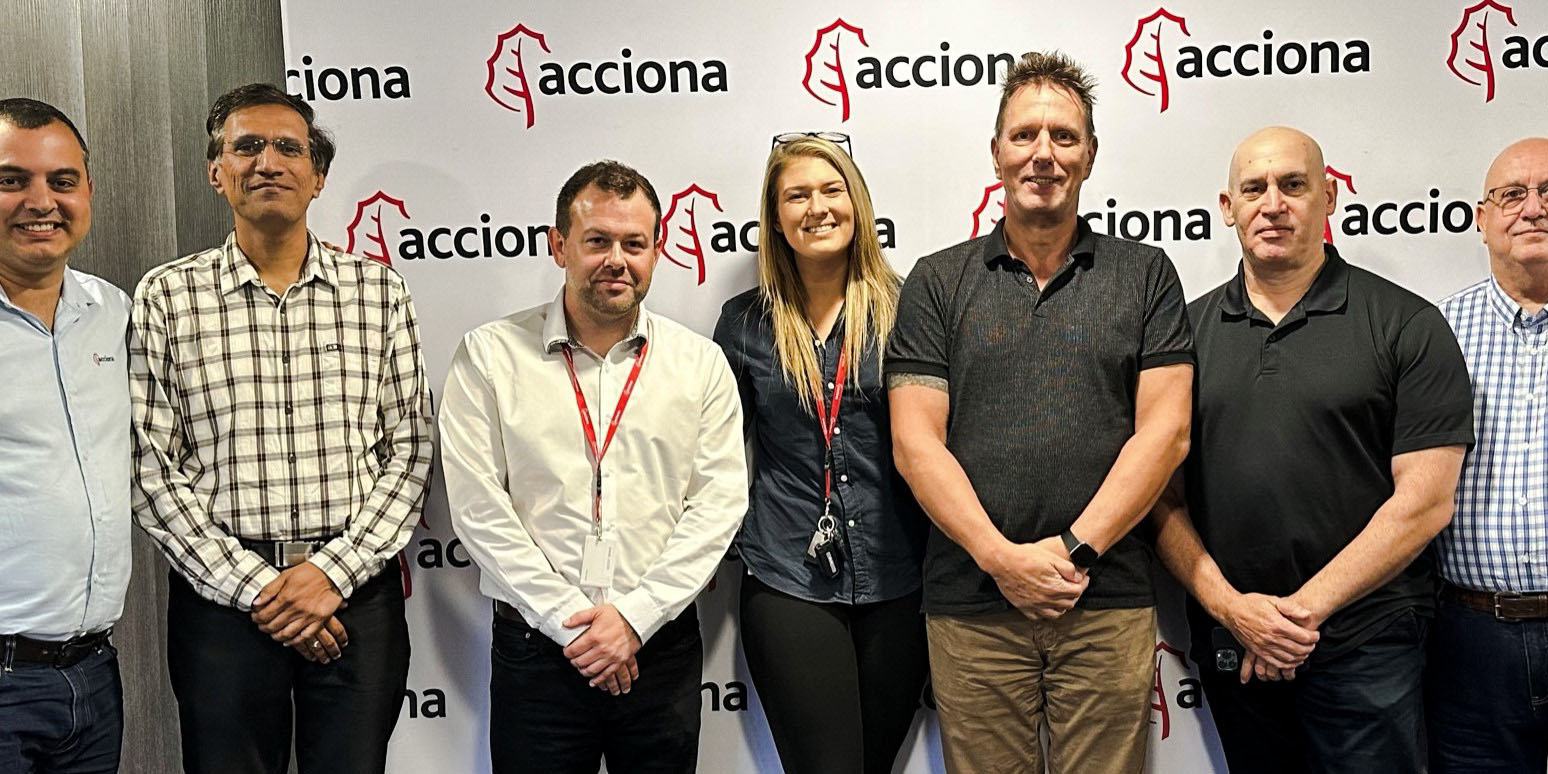 Officially, we "achieved BIM for Design, Construction and Commissioning in accordance with ISO 19650-1:2018 and ISO 19650-2:2018 following the assessment of Project Delivery and Collaborative Working Maturity when working with project stakeholders".
To achieve this, BSI carried out a series of audits covering ACCIONA's National Digital Engineering Standards, Documentation and projects in three regions.
This included:
Audit approval and preparation from February to August 2022

Stage 1, 1 day in August 2022
Stage 1A, ½ day pre-audit check in January 2023, and
Stage 2, 3½ day audit in February 2023.
Chris Meehan, BSI's Chief Operating Officer for Australia and New Zealand, said "ACCIONA is now certified to ISO 19650-1 and 19650-2, the global standards for the digitisation of construction information, including Building Information Modelling (BIM).
"Aligning ACCIONA's project delivery processes with ISO 19650-2 means clients can expect the delivery of their projects with greater speed and efficiency, through less rework and duplication of effort. It also allows their team to provide excellence in information management for the projects they work on."
Participants in the assessment were:
Grant King

, National Manager Digital Engineering (DE)

Simon Smith

, DE Manager SMW CTP & DE Standards Governance

Rafael de Santiago Silva

, DE Manager Brisbane Metro and Queensland

Dan Easter, DE Manager SPA and Victoria
Henk van Rensburg

, National DE Systems/ICT Administrator, Business Applications

Pam Chamley, National IMS & Compliance Manager
Chris Pracy

, National Manager, Training and Development, and

Bodana Moran

, National HSEQS Information Systems Lead.
In truth, the DE Team called on many others during the 18 month process, so it's a hearty well done to all involved!
What is ISO 19650-2?
The ISO 19650-2 standard is an international standard for managing information over the design, construction and commission phases of a built asset using Building Information Modelling (BIM), including:
Assessment & Need
Invitation to Tender & Tender Response
Project Appointment & Mobilisation, and

Project Delivery, Construction, Conformance, Compliance, Completions & Handover.
Who is ISO?
The International Organisation for Standardisation (ISO) is an independent, non-governmental organisation whose membership consists of different national standards bodies.
There are 167 members representing ISO in their country, with each country having only one member.
ISO was founded on 23 February 1947, and it has published over 24,500 international standards covering almost all aspects of technology and manufacturing.
It has 811 technical committees and subcommittees to take care of standards development.
About BSI
BSI certification is the international benchmark and premium symbol for excellence in Digital Engineering and Project Delivery.
BSI is the national standards body of the United Kingdom.
BSI produces technical standards on a wide range of products and services and supplies certification and standards-related services to businesses.
BSI was founded as the Engineering Standards Committee in London in 1901 and now operates in 195 countries.
What is the BSI Kitemark symbol?
The BSI Kitemark certification and symbol is recognised as a symbol of outstanding quality, safety and trust.
The Kitemark has been informing the decision-making of consumers and businesses for over 100 years.
BSI Kitemark certification confirms that a product or service's claim has been independently and repeatedly tested by experts, meaning that you can have trust and confidence in products and services that are Kitemark certified.
Why do we need ISO certification?
Clients will instantly recognise that we work to ISO 19650-2, so there's no need to constantly convince or provide evidence of our capability.

Certification ensures that our DE capability is embedded in our operations and will enhance value for clients.

Clients will soon start specifying that companies must be ISO 19650-2 certified.

Given that we work with confidential information in our tenders and projects, ISO 19650-2 is a standard of how we manage information safely, securely and follow best practices.

By working to ISO 19650-2, all our projects will follow the same workflow.

To demonstrate our Digital Engineering maturity to the marketplace.

It promotes retention and attraction of DE resources by demonstrating our commitment to best practice.

Adopting consistent standards and work practices is the key to us working efficiently.

Being an international standard, adopting ISO 19650-2 means that interstate, overseas and new staff can transfer between projects and understand our way of working.