The coveted award went to our Bruce Highway Upgrade: Caboolture-Bribie Island Road to Steve Irwin Way project team in Queensland, who not only met but far exceeded their contractual Training and Indigenous Participation compliance requirements.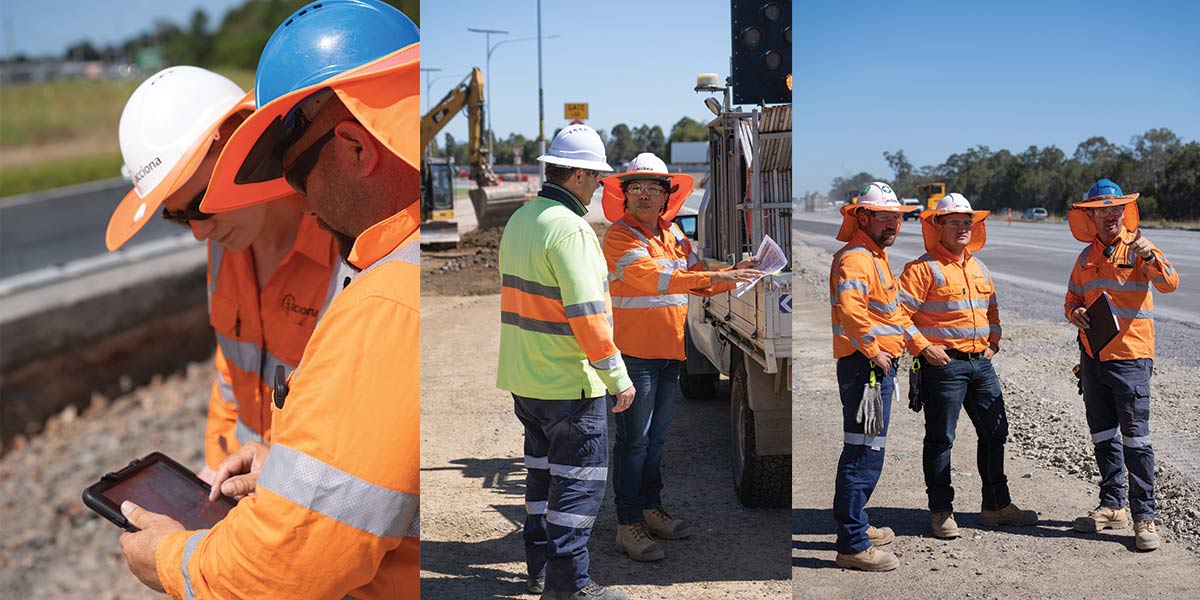 The award submission highlighted the project's key achievements under the Queensland Government's Building and Construction Training Policy and the Federal Government's Indigenous Employment and Supplier-use Infrastructure Framework, which included:
100% achievement of new entrant trainee/apprentice training hours
200% achievement of other workforce training hours, and
>400% achievement of Aboriginal and Torres Strait Islander hours.
At the time of submission, the Bruce Highway Upgrade boasted 67 new entrant trainees and apprentices, 167 existing workers undertaking education and training (47 in apprenticeships or traineeships) and 16 Indigenous workers.
The submission highlighted the whole-of-project-team focus on achieving the Training and Indigenous Participation compliance requirements right from inception. All project personnel were empowered to identify and recommend staff or subcontractors for training opportunities. The Training Coordinator followed up and actioned this with support from the Project Leadership Team.
It also highlighted the diversity of thought applied to ensure achievement of the training compliance requirements. The project team spread training across a broad range of project personnel in both the blue- and white-collar workforce, resulting in 17 different traineeships and apprentices being undertaken on the project.
Finally, the submission highlighted tangible success factors achieved through training and Indigenous participation, such as the 250 upskilled workers now available in the Queensland civil construction industry, thanks to their time spent on the project and the training opportunities afforded to them.
Executive Regional Manager Glenn McIlroy said, "ACCIONA is honoured to receive an Australian Business Award for Training Excellence for upskilling Queenslanders on our Bruce Highway Upgrade: Caboolture-Bribie Island Road to Steve Irwin Way project."
"One of the key project deliverables was to develop the industry's skills base and future workforce capability by creating employment and training opportunities for apprentices, First Nations people and through upskilling existing workers. To be recognised for that is humbling and a great credit to the project team.
"One of ACCIONA's key fundamentals is innovation, so to be recognised as one of Australia's business, innovation and technology leaders is wonderful."
Congratulations to the Bruce Highway Upgrade project team on their outstanding achievements and this prestigious award!
The Australian Business Award for Training Excellence recognises organisations that have successfully implemented initiatives demonstrating leadership and commitment to education and training.
Nominees were assessed against the World Business Awards framework; a structured model of assessment enabling participating organisations to be benchmarked against world-class performance standards.
This included providing an organisational profile, a summary of the methods used to achieve results, a detailed description of the initiative's execution, and the key quantifiable outcomes achieved.
You can read more about the Australian Business Awards and the 2022 winners here.