On Monday 14 June, ACCIONA celebrated a significant milestone with the opening of a corporate office in Auckland, New Zealand.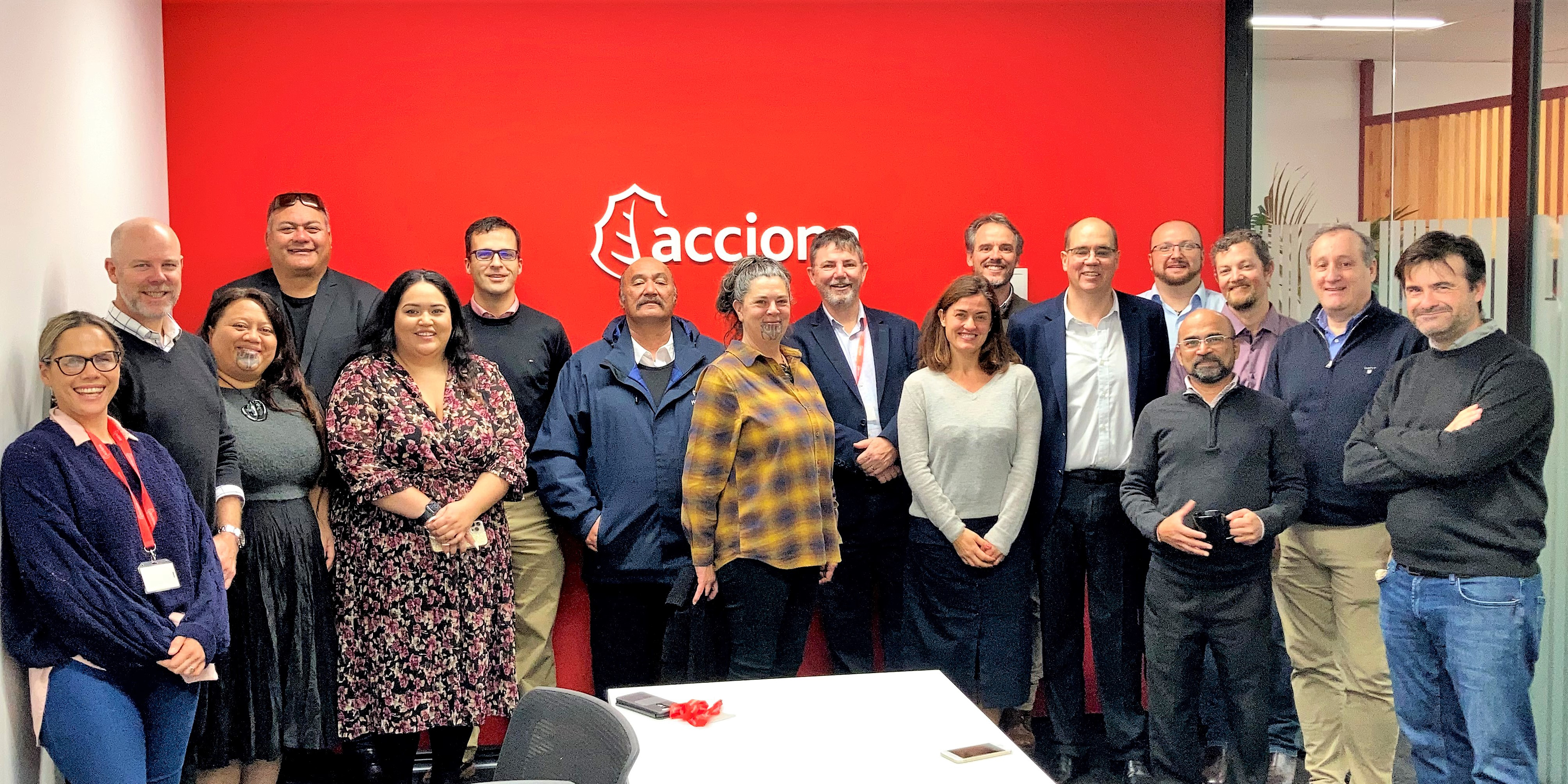 As part of ACCIONA's ongoing commitment to engage with the Māori community, the NZ team started the opening ceremony with a karakia (a Māori prayer or incantation) by Hōkai Nuku.
Hōkai Nuku is the authorised voice of four Iwi (tribe of people) and Hapū mana whenua (ancestral land) – Ngāti Manuhiri, Ngāti Mauku/Ngāti Kauae of Te Uri o Hau, Ngāti Rango of Kaipara and Ngāti Whātua. Hōkai Nuku was initially formed in 2010 to collaborate on the New Zealand Transport Agency Project – Ara Tūhono Pūhoi to Wellsford Road of National Significance, and has been contracted by the Transport Agency to provide specialist advice for the project.
ACCIONA's Regional Manager of New Zealand, Mike Millar, welcomed the participation of Hōkai Nuku at the opening and expressed great confidence that the strong relationship and understanding between ACCIONA and Hōkai Nuku can be carried forward with Iwi and Hapū mana whenua to new projects as ACCIONA continues to grow in New Zealand.