ACCIONA and the National Gallery of Victoria (NGV) have celebrated their inaugural sustainability partnership, allowing the NGV to take a significant step forward in reducing its carbon footprint.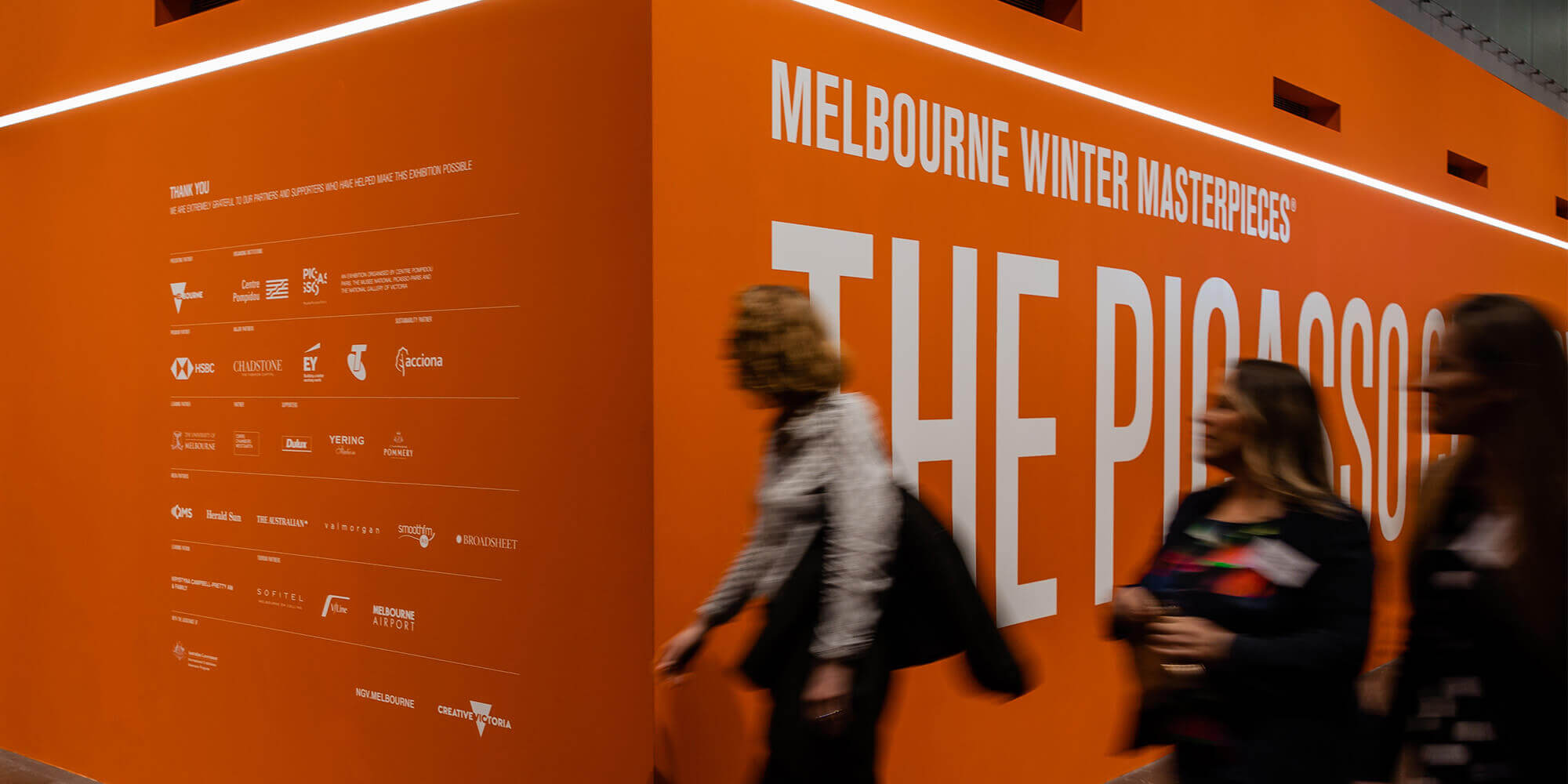 The partnership, developed for NGV's The Picasso Century exhibition, delivered a pilot program to quantify the sustainability performance of the exhibition and identify how the NGV can reduce the carbon footprint of future exhibitions.
Designed to enable the NGV to deliver a carbon neutral exhibition, the insight from the pilot program resulted in the NGV committing to go beyond neutrality and deliver a positive impact exhibition. The carbon positive impact - 20% in excess of neutrality - will be delivered through Australian Carbon Credit Units (National Offset program). 
ACCIONA Energía Managing Director, Brett Wickham said that the partnership was part of promoting how the arts can help deliver a sustainable future for generations to come.
"This partnership has helped to raise awareness about how our cities and buildings can be more sustainable and reach carbon neutrality.
"As a global leader in regenerative design across all our projects our solutions are accelerators that contribute towards to the achievement of the United Nations Sustainable Development Goals (SDG)," said Mr Wickham.
Tony Ellwood AM, Director, NGV said that the partnership was an important step for the NGV to take as part of its Carbon Neutral Roadmap.
"The NGV's partnership with ACCIONA has helped the Gallery advance its sustainable practices and framework, beginning with the 2022 Melbourne Winter Masterpieces exhibition, The Picasso Century.
"We are fully committed to a sustainable future, which motivated us to go beyond making the exhibition carbon neutral and instead produce a positive environmental impact by exceeding the exhibition's neutrality target by 20%," said Ellwood.     
The partnership has also helped inform changes to NGV's upcoming exhibition design, construction, and operations to reduce the emissions of future exhibitions.
The Victorian Government has pledged that by 2025 all electricity used in Government Operations will be 100 per cent renewable as part of Victoria's transition to net-zero pledge.
"Partnering with government is how we can help deliver on these initiatives. Alongside the partnership with the NGV, we have recently supported Barwon Water, Barwon Health and Geelong Port fulfill their obligations to be 100% powered by renewable energy as part of a Power Purchase Agreement with ACCIONA Energia's Mt Gellibrand Wind Farm," said Mr Wickham.
"This project provided the NGV with invaluable insights into our carbon footprint. We look forward to exploring future opportunities between the NGV and ACCIONA and what steps we can take to further progress the sustainability performance of the Gallery," said Lucy Hastewell, Associate Director of Facilities and Operations and Chair of the NGV's Environmental Committee.